100% Good Stuff

Paraben and Sulfate Free

Handcrafted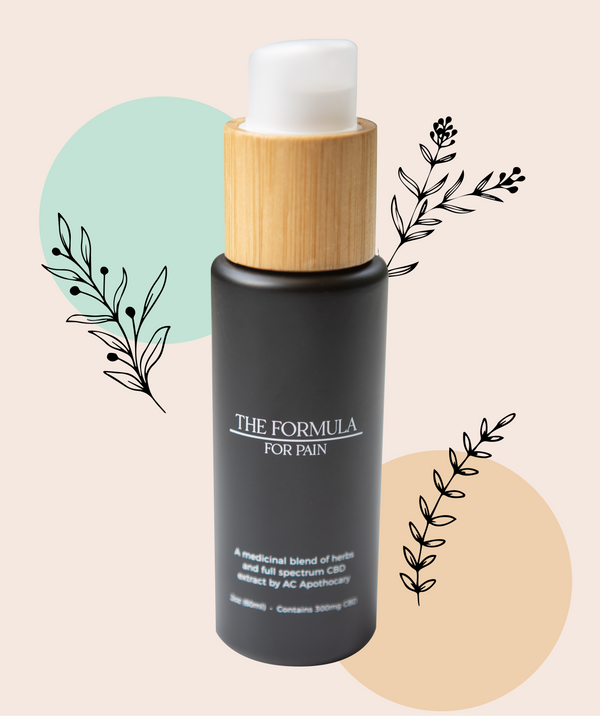 Organically Grown Full Spectrum CBD

Not Tested on Animals

All Natural
Herbs in The Formula
We meticulously find the best quality herbs and only use those that were tested for pesticide residues, heavy metals and verified for authenticity.
My pain is chronic. Before I started using The Formula, my knee was in a state of constant pain. I was going to go for knee injections but The Formula took my pain to a 0. I only need Advil on occasion and I also take some supplements. My knee feels like my knee again. I feel instantaneous relief.
As an avid runner, I have now been using the pain cream for several months to combat inflammation in my knee. I apply it before a race and also afterwards to make sure I can keep up with my day to day activities. It's incredible the difference it has made! I no longer start my run with discomfort and have been able to increase my distances without residual pain afterwards. I have been incredibly happy with the results!
"Very happy with The Formula! BRILLIANT!!"
The Formula for Pain is so easy to apply and instantly effective with no mess: a real game-changer for people like me, who suffer with chronic pain.
"When I apply The Formula to my low back it provides a cooling effect which quiets nerve irritation. More importantly, I have improved mobility! I can walk and bend far more easily-- 80% improvement!"
"I want to let you know that I love your new product, "The Formula". I have used it the past 4 days with great success. After my treatment last week, I left that evening for a 700 mile trip by truck, to be completed over three days. A lot of miles and a lousy hotel bed on Thursday night resulted in significant low back and hip pain the next morning. I applied The Formula and it took the pain away rapidly. Friday I had to work standing on a concrete floor for 9 hours. Tough again on the low back, but I reapplied The Formula and felt relief very quickly. I was able to drive that night the final 150 miles to Virginia. Saturday afternoon I drove the 350 miles back to NJ reapplying The Formula before and after the drive. The Formula kept me pain free the entire time. Thank you for this great product!"